Bakony-Balaton Geopark with UNESCO title
Bakony-Balaton Geopark was established by Balaton Uplands National Park Directorate in 2006, and is the member of the Global Geopark Network since 2012. Also received UNESCO Global Geopark title in 2015.

The recognition is the result of several years of preliminary work, and has equal value as the World Heritage title and the prestigious Man and the Biosphere programmes.
The 195 Member States of UNESCO have ratified the creation of a new label, the UNESCO Global Geoparks, on 17 November 2015, on the occasion of UNESCO celebrating the 70th anniversary of its existence. This expresses governmental recognition of the importance of managing outstanding geological sites and landscapes in a holistic manner. "UNESCO Global Geoparks strive to raise awareness of geodiversity and promote protection, education and tourism best practices. Together with World Heritage sites and Biosphere Reserves, UNESCO Global Geoparks form a complete range of sustainable development tools and make an invaluable contribution to the realisation of the 2030 Sustainable Development Goals by combining global and local perspectives" – says unesco.org.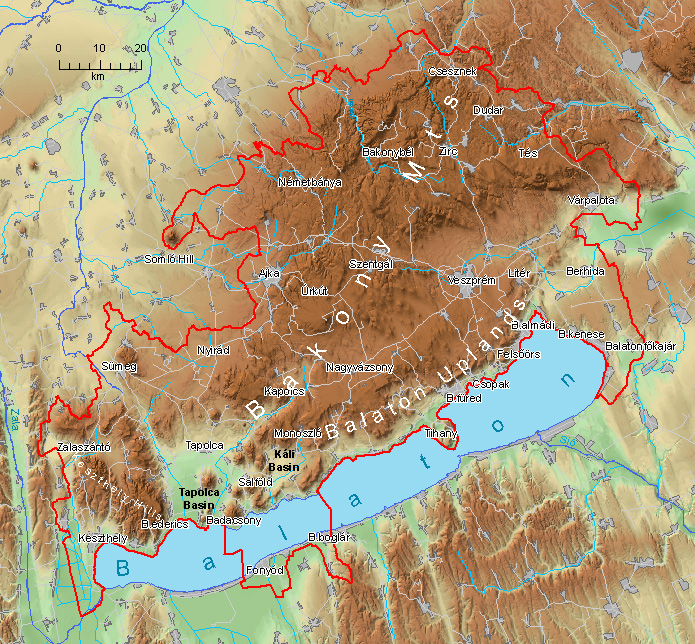 With an area of more than 3200 km2, Bakony-Balaton Geopark is much more than a geological wonderland: it is characterised by numerous outstanding geological and geomorphologic assets, which have scientific and educational significance as well as aesthetic value. The area of the geopark is situated near Lake Balaton, in the region of Balaton Uplands and Bakony Mountains. It comprises the area of the Balaton Uplands National Park, except the Kis-Balaton geographical unit, and it also includes the High Bakony Landscape Protection Area, the Somló Landscape Protection Area and the vicinity of Fonyód town on the southern shore of Lake Balaton.
Among the goals of the Geopark there is education as well as raising awareness towards our geological heritage. "The prior mission of geoparks is to protect and interpret our rich geological and geomorphologic heritage, with the involvement of local people and communities and by launching geotourism activities and educational, awareness raising programs" – says geopark.hu. "The leading organisation of the geopark and its partners join in activities regarding geological education and research and also do their share of the management of geological assets (e.g. clearing of geological key sections, creating nature trails). Via sustainable geoturism, a geopark with an area of optimal size is able to serve local economic development."
Read more on the official homepage of Bakony-Balaton Geopark here. Find more about the UNESCO Global Geopark title here.