Open-air baths of Budapest
Besides classic thermal baths, summertime brings the opening of open-air baths in the Hungarian capital. This means that you can enjoy not only the power of healing waters, but take a sunbath or relax in open air too. These are the most exciting ones!

Palatinus Beach is situated right in the middle of Budapest, on pleasant Margaret Island. Take a walk in the beautiful green urban park, visit iconic Water Tower, the Zoo and the Rose Garden, and finish your tour with a refreshing bath on Palatinus Beach!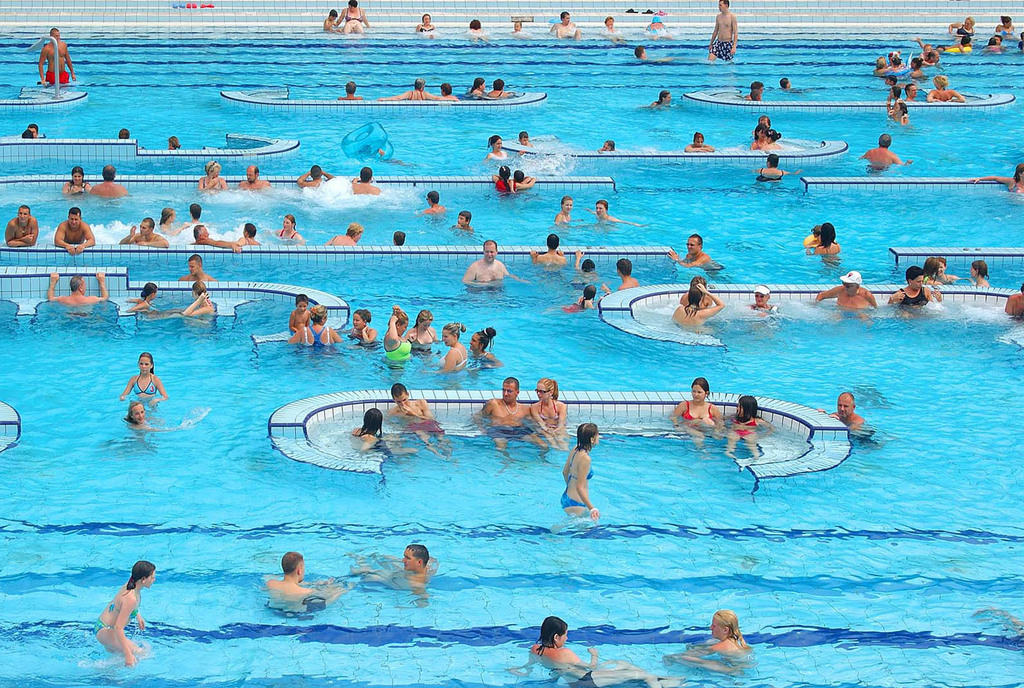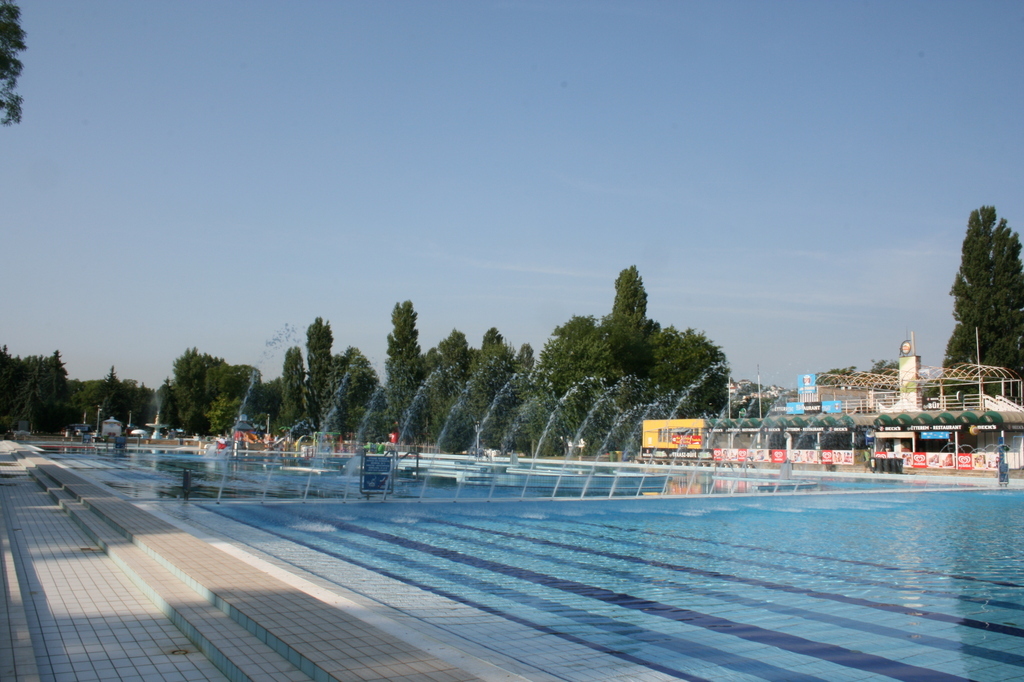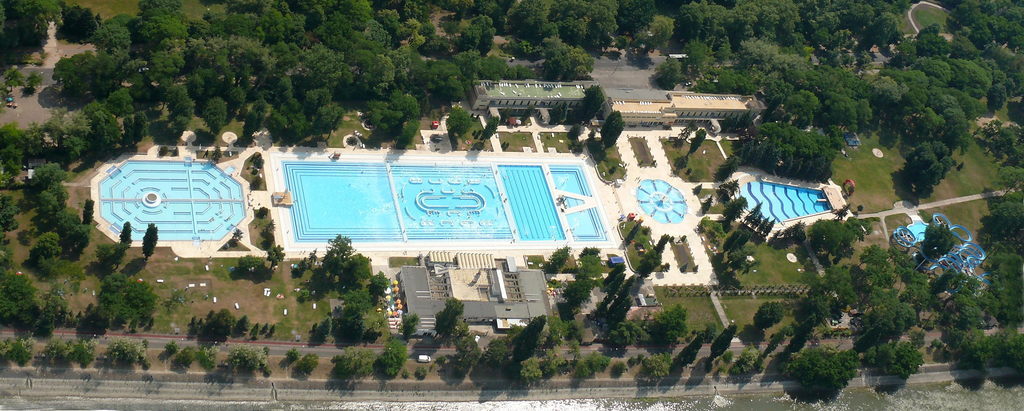 Palatinus Beach, photo

© palatinus

strand.hu
It was opened as a beach o­n the bank of the Danube in 1919, and in the end of the 1930s an elegant building planned by István Janáky was built. Today several pools await visitors, from thermal to swimming and children's pool. Giant slides are also located in the pleasant green parkland area.
Csillaghegy Open-Air Bath is the oldest bath in the capital, which was opened as early as the second half of the 19th century. It is open even in winter, under a canvas tent roof. The open-air bath is built into the hillside in a terraced manner; the swimming and beach pools are located on the first level, while the children's pool and the sunbathing area are located uphills.
Csillaghegyi Baths, photo

©

csillaghegyistrand.hu
Iconic Gellért Baths also have an open-air section, pools of which can be used in the summer. These include a wave pool and an adventure pool, and also a spectacular terracce for relaxing and sunbathing. Besides these all indoor "classics" like thermal pools and steam baths can also be enjoyed.
Gellért Baths Budapest
There are also other open-air baths in Budapest: Paskál, Pünkösdfürdői and Római Open-Air Baths are a little bit further from the city center, but still in a managable distance.
Paskál Bath
at Zugló,
Pünkösdfürdői Bath
at Óbuda and
Római Bath
at Békásmegyer all have a pleasant green parkland environment – the latter two are also near Hajógyári Island, location of
Sziget Festival
!
On the Pest side you can also find
Dagály Baths
near this location, which is both offering indoor and outdoor sports facilities and healing waters besides saunas and other services. Open-air pools of possibly the most famous Budapest bathhouse,
Széchenyi Baths
, and also
Lukács Baths
are operating all year around.
Also check out
Aquaworld
in the Northern part of Budapest, which is one of the biggest amusement water parks of Europe, with indoor and outdoor pools.